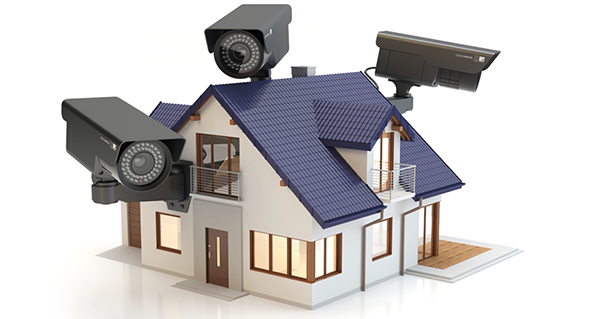 How a Home Security System Keeps you Safe

Thanks to modern technology, home security systems have now become more advanced and effective at securing homes. A typical home security system will comprise of several components, all working together as a unit to secure your home. The most important components are; security cameras, an alarm/siren, door and window sensors, motion sensors and even signs and stickers advertising the system's presence. So how do all these components keep you safe? Below is an elaborate discussion.
Reduces the Risk of Burglaries
As already mentioned, most home security systems will come with yard signs and window stickers advertising their presence. While this may seem like a worthless marketing stunt for the security company, it is actually a very effective strategy. Research has shown that homes with such stickers are three times less likely to be broken into, compared to homes without them. A home security system sign will therefore act as the perfect deterrent to burglaries.
Keeps You One Step Ahead of Burglar
Depending on your needs and the design of your home, you can choose to have door and window sensors and motion sensors installed. The motion sensors will be placed in strategic places all over the home and yard. When those sensors are triggered, a silent alarm will be activated, sending a signal either to you or your security company. The burglar will not even know that they have been discovered. Relevant authorities can then be called in to handle the situation before it gets out of hand.
Helps to Abort Ongoing Security Breaches
Other than the silent alarm, most home security systems are also armed with high-decibel alarms and sirens. Once there is a security breach, this loud alarm/siren will go off for all to hear. Some are loud enough even for neighbors to hear. This tactic has proven to be very effective at scaring off intruders even before they accomplish their malicious objectives.
Improves Security through Surveillance
Home security cameras are nowadays connected to the internet where they can be monitored remotely. This means that you will be able to see everything going on in your home right from your phone or personal computer even when you are far away. When the cameras detect movement, you will be alerted. If you realize a security threat, you will be able to call the police before things get out of hand. Other cameras will be installed at the gate, thereby letting you see a visitor before you let them in.
Provides Reliable Access to Emergency Services
This is especially true for monitored security systems. If there is a security breach, the security firm will be alerted. In most cases, the company representatives will call you to confirm whether the threat is real or a false alarm. If they are unable to get a response from you, they will assume the threat is real and call in the relevant authorities. This will help keep both you and your property safe should you be incapacitated and unable to call the police yourself. In this situation the home security system acts as your guardian angel.